The Thaddeus
A Publication Of The Kosciusko County Historical Society
The Thaddeus is named after Thaddeus Kosciusko and is the quarterly publication of the Kosciusko County Historical Society (KCHS). The publication is included as a benefit for members of KCHS. If you're not a member yet, you can purchase a copy at the Old Jail Museum gift shop for $7 each.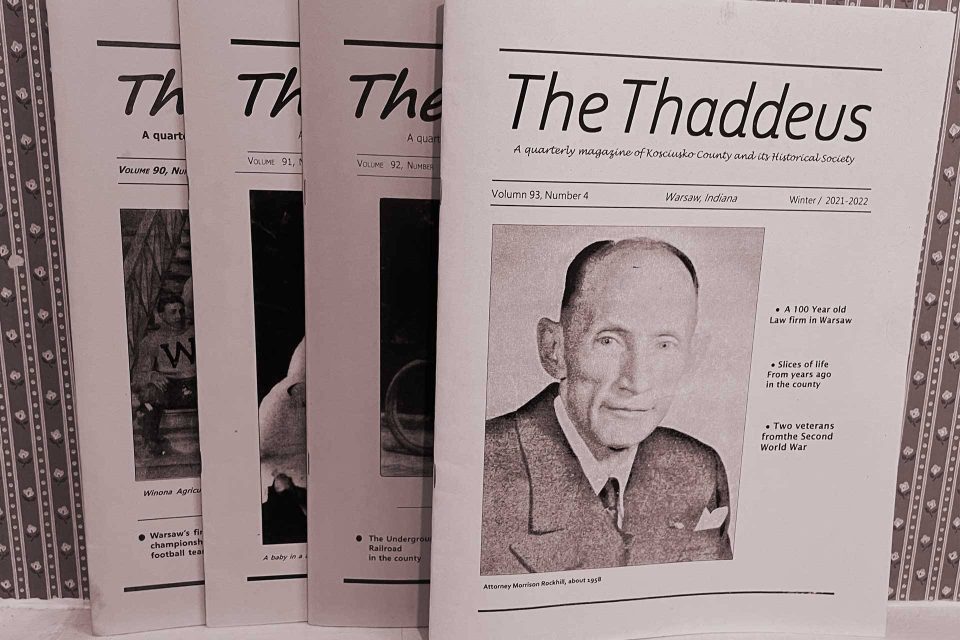 What's Included?
The Thaddeus contains fascinating articles about the people, places, and events that have shaped our local communities.
If you love to read about old tractors, how businesses got started, our county's famous sports figures, people who fought to defend our county, or other interesting history items, then you'll look forward to reading your copy every quarter!