Boice Films
Kosciusko County History Come To Life
The Kosciusko Historical Society is proud to hold a collection of films made during the late 1930s through the 1960s by Ralph Boice, a local theater owner.
They contain scenes showing the people, buildings, and activities in Leesburg, Mentone, Silver Lake, Warsaw, and many other surrounding towns in the county. If you are interested in seeing these, stop by the Old Jail Museum in Warsaw, IN. For a small fee, copies can be made for personal use.
Because of the lack of good short subjects, I decided to film local short movies of activities taking place in the county. I built my own film processing laboratory downstairs in my home. The first film, 100 Feet, showed corn husking at Ray Ringer's farm at Mentone in October of 1938
Ralph Boice — Reported by Emmaline Boyd, Warsaw Times-Union Staff Writer
About Ralph Boice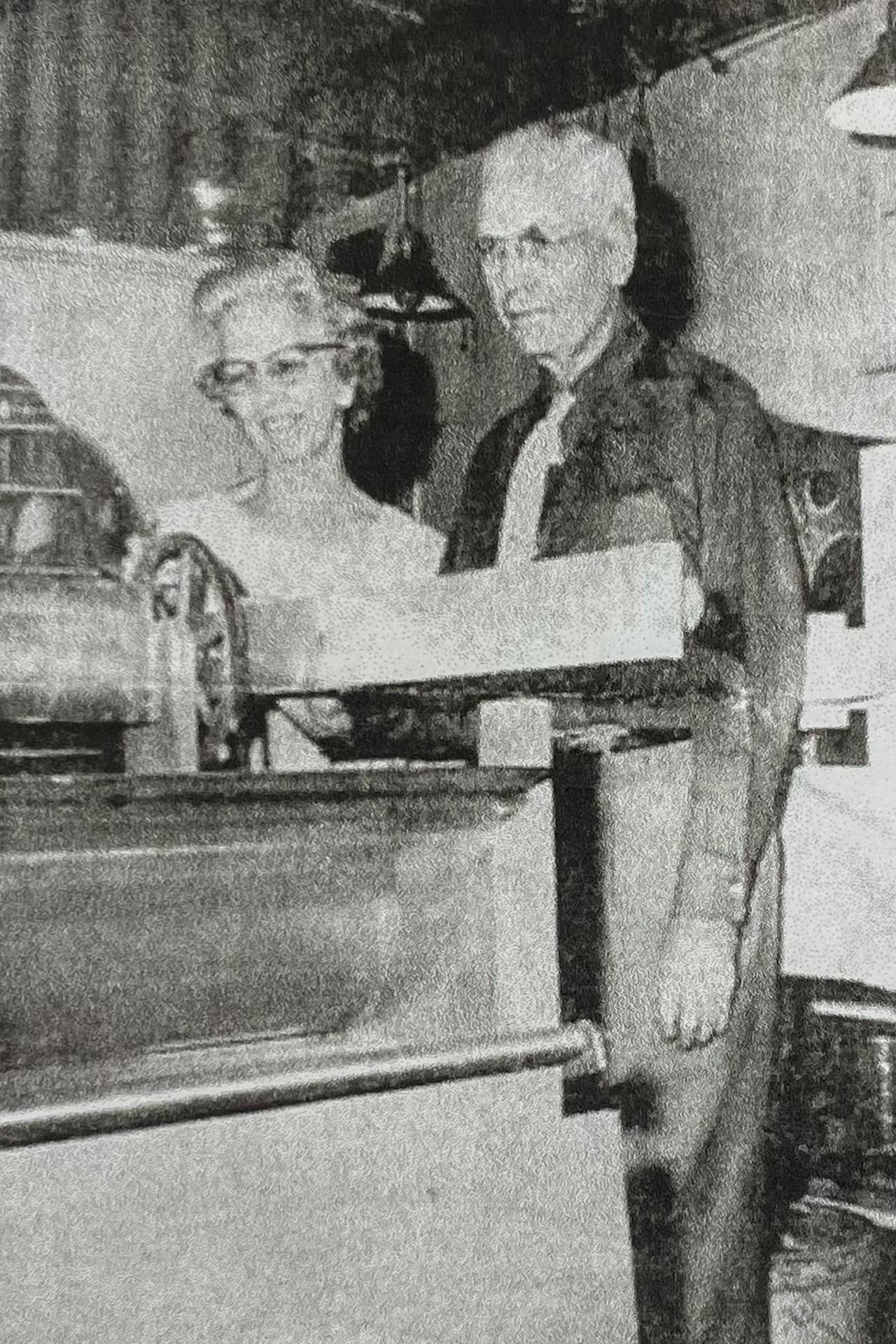 Ralph Boice is known mainly for his theater management in Kosciusko County since 1931, first at the old Strand Theater on North Buffalo St. and then at the Boice Theater since 1955.
He was involved in the movie business for most of his life. His father, who opened the first theater in Elkhart in 1906, began teaching Ralph to be a movie projectionist when he was only 9 years old!
Ralph continued working at the Elkhart theater until 1918, when he joined the Signal Corps of the U.S. Army. As soon as the Army discovered he was a projectionist, Boice was put to work projecting films at Army camps.
Ralph began playing tennis while quite young and by the time he was in his late teens, he was playing at a champion level.
He met and married Gladys Hough in Elkhart in 1919. She was a tennis expert and also worked as a pianist during theater intermission and performed music in vaudeville acts.
They both shared a passion for theater and began their long life together in movie theater work, making their own movies and processing them in their home, continuing their active sport of playing and coaching tennis and encouraging promising young tennis players.
Ralph played competitive tennis until he was 55 years old and referred to tennis as a "lifetime" sport, saying one has to be alert at all times. He retired from the theater business after working in it for more than sixty years.